Supported Internships and Work Related Learning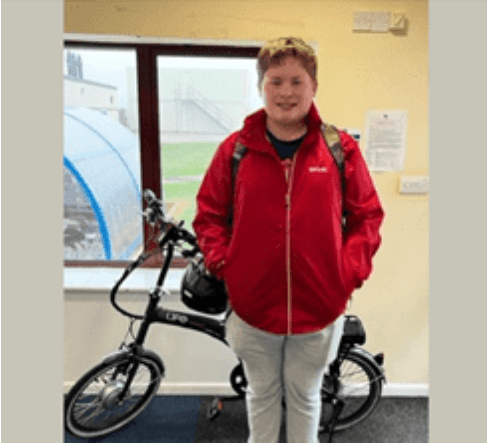 This is one of our ex-students who has recently been employed by a local bus company. He now works more than 20 hours a week and has paid for his new electric bike. He followed our work experience curriculum as a year 12 last year and it seems to have worked. Well done JV and well done Sindy and the 14-19 team.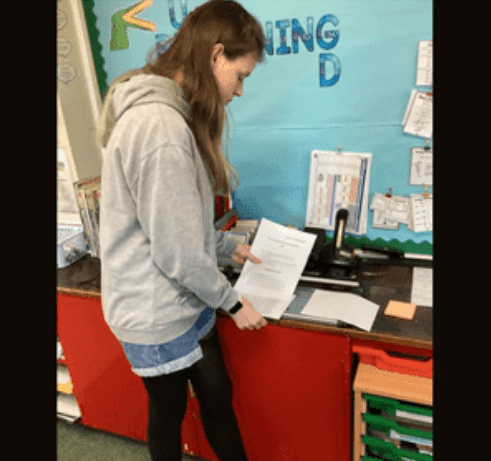 This was Emma's first day working as a TA at Larkfields Junior School last week. She showed great resilience and courage when she first went into Raven's class, with 30 Year 6 students. Emma helped the teacher, talked to the students and listened to them read. Well done Emma, on pushing yourself out of your comfort zone. What an achievement!
Across the 14-19 phase students identified as in their final year of education at Foxwood are offered the opportunity to participate in supported internships and undertake work placements as part of their curriculum. This is carefully aligned with their academic studies. The interns are supported to gain work experience in a variety of settings both on and off site. During the first half term they spend time with the tutor/job coach looking at skills, interests and aspirations and when they are assessed as 'work ready' are found placements matched to them.
In addition to their placement, all interns follow a work-related curriculum which is accredited by the Prince's Trust. This involves creating a portfolio, creating a CV, Health and Safety at work and work-related skills. At the end of their course, they have the skills and knowledge to achieve an Entry Level 3 qualification. They will also have the opportunity, in some work placements, to gain an extra qualification such as Bike Maintenance at Bikeworks.
Throughout their placements, both on and off site, the interns are developing a range of transferable skills, such as communication and teamworking. They develop understanding of how different organisations work and build confidence in interacting with adults and in the community.
Work experience gently introduces the interns to the world of work. This will inevitably give them an idea of the skills they need to thrive in the workplace and help them identify their own skills and highlight the areas they need to work on.