Exams and Assessment
Provisional exam timetables - message from awarding bodies
The summer 2023 provisional exam timetables will be published later than usual this year. This is to allow time to evaluate the changes to this summer's timetable to see if the increased spacing between exams in the same subject should continue.
2022 Key Stage 2, 4 and 5 Results
With the Covid-19 pandemic, the Government announced that it would not be publishing any school or college level educational performance data based on tests, assessments or exams for both 2020 and 2021.
School and college performance measures for 2021- 2022 will be published on the performance measures website in October 2022 and February 2023 and the Academy website will then be updated to reflect these.
Internal Foxwood Data 2021 Key Stage 2, 4 and 5
| | | | | | | |
| --- | --- | --- | --- | --- | --- | --- |
| KS/Year | Number of Students | English Reading | English Writing | English S&L | Maths Number | Maths G&M |
| | | Met/On Track | Met/On Track | Met/On Track | Met/On Track | Met/On Track |
| Primary | 26 | 96% | 88% | 88% | 85% | 96% |
| 2 | 1 3.85% | 100% | 100% | 100% | 100% | 100% |
| 6 | 7 26.92% | 100% | 100% | 86% | 86% | 100% |
| | | | | | | |
| KS3 | 39 | 72% | 69% | 77% | 64% | 62% |
| 9 | 14 35.90% | 79% | 71% | 79% | 57% | 57% |
| | | | | | | |
| 14-19 | 46 | 76% | 65% | 83% | 59% | 57% |
| 11 | 16 34.78% | 81% | 81% | 88% | 75% | 63% |
| 13 | 10 21.74% | 50% | 20% | 80% | 20% | 20% |
| | | | | | | | | |
| --- | --- | --- | --- | --- | --- | --- | --- | --- |
| KS/Year | Number of Students | Art | Computing | Creative | e-Safety | PE | PSD | Science |
| | | Met/On Track | Met/On Track | Met/On Track | Met/On Track | Met/On Track | Met/On Track | Met/On Track |
| Primary | 26 | 92% | 88% | 92% | 46% | 88% | 92% | 92% |
| 2 | 1 3.85% | 100% | 100% | 100% | 100% | 100% | 100% | 100% |
| 6 | 7 26.92% | 100% | 100% | 86% | 86% | 100% | 100% | 100% |
| | | | | | | | | |
| KS3 | 39 | 67% | 82% | 44% | 54% | 72% | 62% | 54% |
| 9 | 14 35.90% | 36% | 86% | 50% | 50% | 57% | 50% | 43% |
| | | | | | | | | |
| 14-19 | 46 | 52% | 83% | 43% | 70% | 80% | 52% | 65% |
| 11 | 16 34.78% | 75% | 88% | 44% | 81% | 88% | 69% | 69% |
| 13 | 10 21.74% | 30% | 90% | 50% | 80% | 50% | 20% | 40% |
| | | | | | |
| --- | --- | --- | --- | --- | --- |
| Year Group | Number of Students | PfA Employment | PfA Independence | PfA Community | PfA Health |
| | | Met/On Track | Met/On Track | Met/On Track | Met/On Track |
| Primary | 26 | 88% | 85% | 88% | 85% |
| 2 | 1 3.85% | 0% | 100% | 100% | 100% |
| 6 | 7 26.92% | 100% | 100% | 100% | 100% |
| | | | | | |
| KS3 | 39 | 31% | 59% | 74% | 59% |
| 9 | 14 35.90% | 0% | 50% | 71% | 29% |
| | | | | | |
| 14-19 | 46 | 43% | 46% | 61% | 52% |
| 11 | 16 34.78% | 50% | 69% | 75% | 81% |
| 13 | 10 21.74% | 0% | 0% | 20% | 0% |
2019 Key Stage 2 Results (Published March 2020)
Pupils meeting expected standard in reading, writing and mathematics

Average progress score in reading

Average progress score in writing

Average progress score in mathematics

Pupils achieving at a higher standard in reading, writing and mathematics

Average scaled score in reading

Average scaled score in mathematics

0%

-3.7

(up 1.8 from -5.5 in 2018)

-2.9

(up 1.7 from -4.6 in 2018)

-3.5

(up 0.4 from -3.9 in 2018)

0%

Null

Null
2019 Key Stage 4 Results (Published March 2020)
Progress 8 score

Attainment 8 score

% of pupils achieving a strong pass (grade 5 or above) in English and mathematics

% of pupils entering for the EBacc

% of pupils achieving the EBacc

Details of pupil destinations

Education

Employment

Training

NEET

-1.87

0.5

0%

0%

0%

100%

-

-

0%
2019 Key Stage 5 Results
Progress students have made in English

Progress students have made in mathematics

Details of pupil destinations

Education

Employment

Training

NEET

SUPP

SUPP

89%

11%

-

0%
(SUPP indicates 5 or fewer pupils)
| | | | |
| --- | --- | --- | --- |
| | Progress students have made compared with students across England | Average grade Foxwood students get at KS5 | Student retention |
| A Levels | NA | NA | NA |
| Academic | NA | NA | NA |
| Applied General | NA | NA | NA |
| Tech Levels | NA | NA | NA |
USEFUL LINKS

Nottinghamshire Local Authority School Admissions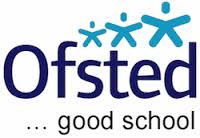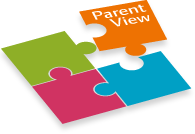 Please note these external sites are outside the control of Foxwood Academy. If you find a link that no longer works, please let us know by using the Contact Us form on our site