Outcomes 2018-2019
Subject
2018-2019
EYFS F2 (0)
KS1 TST (4)
KS2 (6)
KS3 (14)
KS4 (17)
Whole Academy
KS4 into Post 16
Whole Academy
Met
Exceeded
Met
Exceeded
Met
Exceeded
Met
Exceeded
Met
Exceeded
Met
Exceeded
Met
Exceeded
English
NA
NA
100%
75%
100%
83%
85%
57%
47%
-
77%
46%
58%
-
81%
46%
Reading
NA
NA
100%
25%
100%
83%
92%
28%
NA
NA
NA
NA
NA
NA
NA
NA
Writing
NA
NA
100%
25%
100%
66%
78%
28%
NA
NA
NA
NA
NA
NA
NA
NA
Maths
NA
NA
100%
25%
100%
100%
85%
42%
29%
-
71%
47%
41%
-
75%
47%
Overall
NA
NA
100%
50%
100%
91%
85%
49%
38%
-
74%
46%
49%
-
78%
46%
Rationale:
Outcomes at Key Stages 2, 3 and 4 are based on End of Key Stage (EoKS) Targets (set in line with Upper Quartile Progression Materials Guidance but taking Median Quartile into account at end of year assessment).
With a well embedded 14-19 structure within the Academy, it is frequently the case that our Key Stage 4 and Post 16 students are on a 3, 4 or 5 year plan that means they achieve their EoKS4 outcome Post 16. Any student who does not meet their EoKS target by the end of Year 11 is tracked throughout Post 16.
Whole Academy outcomes in Reading and Writing in italics are taken from Key Stages 1-3 only.
Overall averages are taken from English and Maths Outcomes.
Shaded cells include the data for Year 11 students who are on track to meet their EoKS4 target within Post 16.
Exam and Assessment Results
2019 Key Stage 2 Results due December 2019
2019 Key Stage 4/5 Results due January 2020
2018 Key Stage 2 Results
| | | | | | | |
| --- | --- | --- | --- | --- | --- | --- |
| % of pupils who achieved the expected standard or above in reading, writing and mathematics | Average progress score in reading | Average progress score in writing | Average progress score in mathematics | % of pupils who achieved a high level of attainment in reading, writing and mathematics | Average scaled score in reading | Average scaled score in mathematics |
| 0% | SUPP | SUPP | SUPP | 0% | SUPP | SUPP |
(SUPP indicates 5 or fewer pupils)
2018 Key Stage 4 Results
Progress 8 score

Attainment 8 score

% of pupils achieving a strong pass (grade 5 or above) in English and mathematics

% of pupils entering for the EBacc

% of pupils achieving the EBacc

Details of pupil destinations

Education

Employment

Training

NEET

-1.45

0.6

0%

0%

0%

100%

-

-

0%
2018 Key Stage 5 Results
Progress students have made in English

Progress students have made in mathematics

Details of pupil destinations

Education

Employment

Training

NEET

- 0.17

0.67

91%

9%

-

0%
| | | | |
| --- | --- | --- | --- |
| | Progress students have made compared with students across England | Average grade Foxwood students get at KS5 | Student retention |
| A Levels | NA | NA | NA |
| Academic | NA | NA | NA |
| Applied General | NA | NA | NA |
| Tech Levels | NA | NA | NA |
USEFUL LINKS

Nottinghamshire Local Authority School Admissions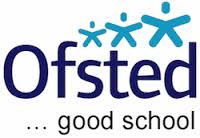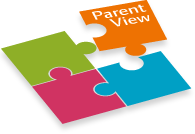 Please note these external sites are outside the control of Foxwood Academy. If you find a link that no longer works, please let us know by using the Contact Us form on our site