Headteacher Welcome
Welcome to Foxwood Academy autumn term 2019 and an especially warm welcome to all of our new parents, carers and families joining the Foxwood family.  
Foxwood is a great school providing a rounded education for children and young people with special educational needs. We pride ourselves on creating an inclusive environment for all and are committed to ensuring that children and young people have the same opportunities as their peers in mainstream education. I am proud to tell people I am the headteacher of such a wonderful academy.
Our values at Foxwood remain firm. We want our children and young people to have the knowledge and understanding to prepare them for their lives ahead – we truly believe in 'Learning for Life'. We believe school should be a place to meet, laugh, enjoy and celebrate with each other. We want our children and young people to be happy. We have an unswerving commitment to helping our children and young people to be as independent as they can be, we know that many of our young people are keen to look after themselves and we do all we can to prepare them for this. Finally, and probably most importantly we are a school, a school that educates its children and young people. This means that the children and young people come to Foxwood to LEARN.
Several projects have been running over the summer. We have a shiny new roof and boiler system which will provide us with some real savings in terms of our heating bills (not to mention the saving to the environment), we have brand new toilets and a wet room along the key stage three corridor and we have painted, cleaned and made sure the Academy is ready for the new academic year. As ever, a huge thank you goes out to all the staff who have been busy preparing resources and working hard over their summer break.
There are lots of things happening this term, some of which are listed below:
11th September – Meet the teacher.
4th October – Whole Academy INSET day (Academy closed).
18th October – Coffee morning (theme to be confirmed).
18th October – 4th November - Half term holiday (now two weeks).
Please can I remind you to keep an eye on our website and Facebook pages to keep up to date with any important news, don't worry if you aren't a social media user, we'll also write to parents, send text messages and put information in student planners.
Have a lovely autumn and please get in touch if you need us.
James Hutchinson
Headteacher.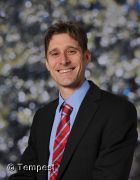 Previous Headteacher messages