Headteacher Welcome
Happy New Year!
Foxwood would like to wish all its parents, carers and families a happy and prosperous 2020.
We have a full and exciting year planned for everyone here and look forward to working closely with all of you.
This is an important decade for children and young people with SEN as it will mark the 50 year anniversary of statutory education for children with special educational needs. Looking back we have come a long way; Foxwood has a fantastic curriculum, a highly skilled set of staff, a culture focused on learning and values that wrap around our children that aim to truly prepare them for their adult lives. Looking forward we need to ensure that Foxwood continues to improve the independence of our young people, look to increase the number of young people starting supported internships and, as ever, continue to focus on inclusion.
Much of the success of Foxwood is built on the hard work and commitment of its staff, parents and carers. This year we look to further strengthen our governing body with experts from business, special educational needs, education and marketing – most importantly we will be increasing the number of parent governors on our board which helps us remain close to those who know our children best.
Some important dates for this half term are:
Targeted support – Meet the Teacher/invite only 15th January 2020.
14-19 Transition Evening – 5th February 2020.
Also, please remember that we have an INSET day on Friday 31st January.
Finally, many of our children will have received electrical and internet accessible gifts for Christmas. Whilst we welcome this and encourage our children to use the internet we must urge caution and encourage all parents and carers to keep a close eye on what our children and young people are accessing online. Uploading videos, photos and personal information is unwise, especially for vulnerable children who may not understand the wider consequences. We also ask that electrical devices are left at home and where possible children and young people socialise with their peers on the journey to Foxwood rather than lose themselves in a screen.
As ever, we are always here for you if you need to contact us.
Have an excellent spring and remember to stay in touch.
James Hutchinson
Headteacher.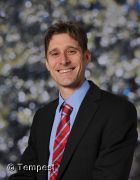 Previous Headteacher messages