Headteacher Message
Dear Parents and Carers,
Welcome to Foxwood Academy and welcome to the new academic year. I have decided to write to you before the start of term to talk you through our staggered start, our systems for dealing with the Covid-19 issue and to share some news about our first term.
Thursday 3rd and Friday 4th of September will be our first days back for KEY STAGE 3 children ONLY, they will be joined by our new primary starters for the morning as they missed out on our traditional new school transition events in the summer term.
Monday 7th of September will be the first day back for the rest of primary and year 10 and 11 students.
Wednesday 9th of September will be the first day back for year 12 and 13.
The children and young people will remain in one of three bubbles throughout their day. They will take their breaks and lunch in different areas and sometimes at different times. We have introduced a one way system around the building and we continue to have additional cleaning. I would urge you to talk to your children about their return and contact your class teacher if you have any concerns. I recommend using the Academy website virtual tour to remind children of what Foxwood looks like and to look through photos in our gallery or on our Facebook page. We will be using these first weeks to work closely with individuals to help them settle back into their routines. We understand that this may be difficult for some of our children and young people.
I have been watching carefully for guidance on wearing masks in schools and this seems to be changing. At the moment we are recommending that secondary aged children can be provided with a mask to wear if they wish to wear one. If this is the case, they will need to be provided with a sealable bag to store the mask during lesson time and be shown how to remove and handle the mask safely. Primary aged children should not be sent to school with a mask.
Please avoid bringing additional equipment to the Academy, we will continue to provide stationery and resources. Soft toys need to stay at home and any water bottles should be named and washed at home each day. Please remind your children of the importance of handwashing and try to make sure that they wash their hands before they leave in the morning and when they return home.
We have some very clear information regarding what happens if someone tests positive for Covid-19. If your child has symptoms, please keep them at home and please keep us informed. If your son/daughter has a positive test it is essential that you inform us as quickly as possible so that we can seek advice from Public Health. Please rest assured that Nottinghamshire still has infection rates below the national average.
I am determined to make sure that this pandemic does not have a negative impact on your children and on their learning. The staff are excited to see them back and to get back into our daily routines. We have a brand new science classroom, new bathrooms in the primary area, new windows and some fantastic play and exercise equipment outside. We can't wait to see them all – we can get through this and there seems to be light at the end of the tunnel......roll on next week!
Kind regards
James Hutchinson
Headteacher.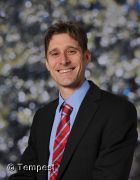 Previous Headteacher messages