Headteacher Welcome
Another year gone! As the term draws to an end, I would like to express a warm thank you to all the staff, parents and volunteers who have helped Foxwood Academy have an excellent year. As always, I would like to include a special mention to those staff that work in the background as administration staff, caretakers, kitchen staff, IT managers etc. Without these people the Academy simply couldn't function. I'd also like to say a huge thank you to our board of governors; governors play a vital part in the life of an Academy. If you are interested in finding out more about being a governor, please contact me.
The year has been very busy! We have seen investment in our facilities, sensory studios, new classrooms, outdoor areas and new teaching staff; we have even had a new roof and boiler system. More recently we have started to 're-claim' our woods and hope to start taking advantage of the area in the new academic year.
We're particularly proud this year with the performance of our children and young people. Many have ventured into our community to volunteer, to meet people and to share the great work that they do at Foxwood. We are also pleased to tell you that over 90% of students met their targets for reading. Reading is a such an important skill for all, and we are hoping to continue to drive this next year.
Many of our young people are leaving us in July to move on to colleges around the county. A small number will be starting supported internships at our City Hospital classroom where they will hopefully move on to full time paid employment. Much of this is down to the hard work and commitment from Foxwood staff delivering our Preparation for Adulthood curriculum where children and young people are taught how to travel, be healthy, be independent, be part of their community and be employable. Much of this wouldn't be possible without the care, support and commitment you have to raising your amazing children - we thank you for this and are proud to work with you all.
Remember this year that the summer holiday lasts for 5 weeks and not the traditional 6 weeks. This is in line with the Nottinghamshire and Nottingham City schools and academies. The first day back is TUESDAY 3rd SEPTEMBER (I imagine you'll be ready when the time comes!)
Have a lovely summer, enjoy spending time with your amazing children and we look forward to catching up soon.
James Hutchinson
Headteacher.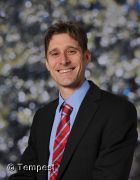 Previous Headteacher messages