News
Covid related news items are found here
Autism and Anxiety Event
Live discussion event about how anxiety can affect autistic young people. Further information here
Simply Sensory Signing Choir
Makaton Signing Choir starts at APTCOO in Mansfield on Saturday 22nd February 2020, and then the last Saturday of the month.
Further details and how to book here
Change of Logo
We were recently required to change the current Foxwood logo.
Our Fox will be sadly missed but will live on….
After a detailed process of elimination and voting; the staff, children and young people at Foxwood have chosen the logo below as the new symbol of Foxwood.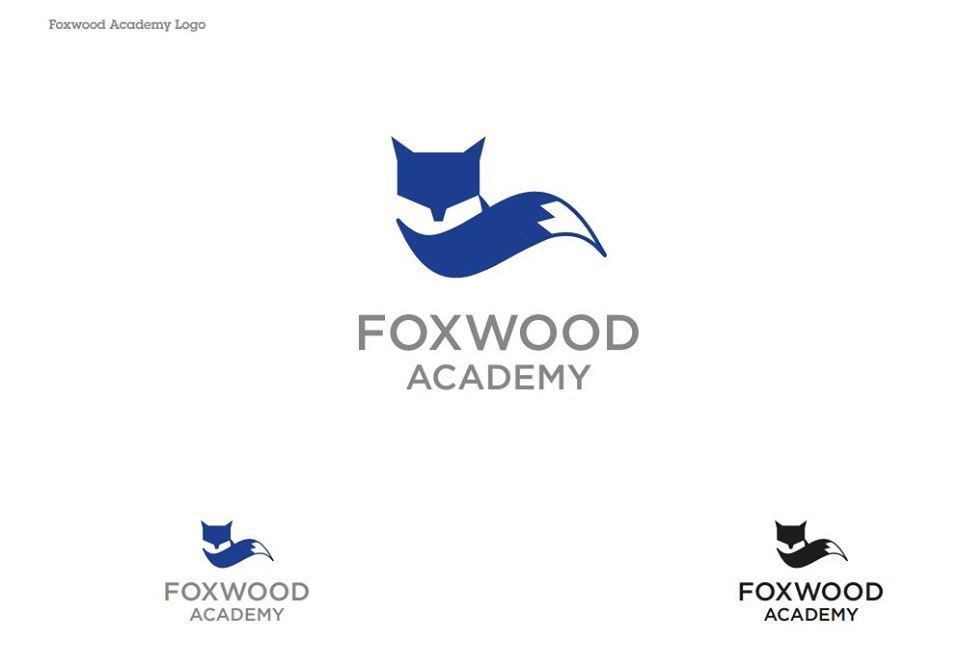 Foxwood would like to recommend a new phone app and website called 'Own It' from the BBC.
The app gives advice and videos on E-safety and mental health issues.
A really useful addition is that it can adapt the keypad on children's devices giving suggestions on the content of messages.
If a child gives out personal information the keyboard will suggest that they don't. If a child says something unkind the keyboard will help them with suggestions and if they mention key words like bullying the keypad will direct them to help.
All useful in this ever changing world!
Re: Launch of Mobile App
Just a reminder that we do have a school mobile app that you can download on to your smartphones and tablet devices free from either the Apple or Google Play app stores. You can download the app by searching for "School Jotter" once downloaded you can then select Foxwood Academy from the drop down list.
The app provides instant access to term dates, menus, events, links to social media and the school website. We hope that you find it useful.
We are keen to gather your thoughts on our new Relationships and Sex Education policy. If you would like to comment please email us directly at the Academy.
INSET date change
The INSET day due to be held on the 10th February 2020 has been moved to now take place on the 31st January.
We need your views about the Health Services for Children and Young People in Special Schools
Nottinghamshire County & City Councils are asking for the views of parents, carers, children and young people attending Special schools who use health services. To do this we will be using co-production as a way of working to bring together families and professionals to review and shape provision. It ensures the following:
Honesty
Being listened to
Promotes positive working relationships
Strong communication
Improved services for families
This survey and following event is for parents, carers, children and young people who have experience of health services in special schools. We want to hear you views about services such as Nursing, Occupational Therapy, Continuing care or Health Support at home or school. We are interested in hearing what is working well, what is not working, and any changes you would like to for the future. You or your child may experience.
After this we will be hosting an Event on the 21st and 28th of November where we will feedback your views and create a plan to improve services for the future.
This consultation opened on the 26th of September and will close on the 18th of October. The online questionnaire should take no longer than 10 minutes to complete. The link can be found below.
https://consult.nottinghamshire.gov.uk/adult-social-care-and-health/ce24ee66/
Many thanks on behalf of
Nottingham County Council
Nottingham City Council
NHS City & County Clinical Commissioning Groups
NHS and Brexit: Working to ensure you receive medicines and medical products
Occasionally, the NHS does experience temporary disruption to supply of some medicines. The NHS has tried-and-tested ways of making sure you get your medicines and medical products, even under difficult circumstances.
In the unlikely event your medicine is temporarily unavailable, the NHS will work with you to prescribe the best alternative. This could typically be a different brand of medicine or perhaps lower strength medicines to make up the same dose.
On rare occasions it may mean a different medicine to do the same thing, but you will make the decision with your prescriber who will be provided with all the necessary information on how best to do this. This will ensure your treatment continues as normal. The NHS, through your local GP surgery, pharmacy and/or hospital, will help you to stay informed if there are any changes.
If you are concerned, please speak to your doctor or pharmacist.
Please see important news on the new local offer for care leavers in Nottinghamshire here
Dear Parents:
As well as threats to the welfare of children from within their families, we know that children may be vulnerable to abuse or exploitation from outside their families - referred to in Working Together 2018 as contextual safeguarding. The risk of radicalisation is one example and the Home Office has recently produced a fact sheet on the threat of far right extremism and the response to it, which you may find useful.
https://homeofficemedia.blog.gov.uk/2019/03/19/factsheet-right-wing-terrorism/
SAAND Project
At the University of Nottingham, we are interested in why children with Autism Spectrum Conditions (ASC) pay attention to the world differently and how this impacts how they learn information and develop skills.
If you have a child between the ages of 7-15 years old with a diagnosis of ASC, please consider taking part! Your child may also have additional learning difficulties. We will cover travel expenses and providea £15 voucher for participation.
To find out more, contact us at 07806777705 or email at iti.arora@nottingham.ac.uk
Further information can be found here