Headteacher Welcome
Summer is here!
Welcome to the Foxwood summer term, it seems like only yesterday I was writing to welcome you to the new academic year.
We have some important events this term. As well as Arts Week and Sports Week, we have a number of residentials setting off to various new and exciting venues. For those not going away we still have a variety of activities and experiences at the Academy to ensure everybody has the opportunity to learn, develop new skills and celebrate being part of our learning community.
One of the Academy aims this term is to increase the profile of reading for our children and young people. Reading doesn't just mean the children reading to you as parents/carers and us as staff, it means encouraging the children to listen to stories, lose themselves in adventures and play and act out scenes from drama and literature. We are planning several theme days, increasing the time spent reading or listening to stories in class and hopefully some outside visits from writers and poets. We're looking forward to welcoming Paul Cookson author of 'Spill the Beans' in May.
As you will know, Foxwood has a real focus on Preparation for Adulthood and teaches specific lessons on community, independence, health and employability. Less than 6% of young adults with an EHCP enter into full-time employment. We hope to change this trend by offering supported internships to some of our older students and providing others with the opportunity to take part in work experience. If you have an employer or are an employer that thinks that you could possibly offer a 6 week supported work experience placement to one of our year 12 or 13 students then please can I ask you to contact Lindsey Norton at Foxwood. We know that our young people are amazing, and we know that many of them are employable, we want to help them take the necessary steps into the world of work and we need you if you can help!
An important date for your diary this term is the INSET on Wednesday June the 5th. This is a staff training day dedicated to safeguarding for staff and governors. I appreciate that mid-week INSET days can occasionally be difficult for some of our children and young people but as a number of our staff have flexible working arrangements Wednesday is the best day to provide training. Apologies again if this causes inconvenience. We are always keen to hear from parents and families; you can phone in, contact us via the website and on Facebook, we are always keen to listen to your thoughts and comments. You will receive a letter shortly to help us complete a simple question and answer survey. If you do not wish to be contacted, please let us know.
Finally, for those of you with one eye on the summer holidays, a quick reminder that the summer holiday break will last for 5 weeks this summer. Our last day will be on Wednesday 24th July with the Academy opening for staff admin and INSET days on the 30th of August. The first day of the new academic year will be Tuesday September the 3rd. These dates are all available on the Academy web site, on the Academy App (download 'school jotter' from your App store) and of course through our Facebook page. Please remember if you have any worries, questions or concerns we are always here to listen and help where we can. We are planning another coffee morning/afternoon on the final day of next half term (May 24th) and hope to see some of you then.
Have a lovely summer and once again, fingers crossed for some sunshine.
James Hutchinson
Headteacher.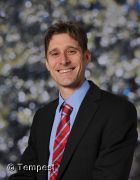 Previous Headteacher messages