Headteacher Welcome
Happy New Year!
Foxwood would like to wish all its parents, carers and families a happy and prosperous 2019.
We have a full and exciting year planned for everyone here and look forward to working closely with children, parents and our community.
A new year always brings new ideas and plans, but I would like to take this opportunity to remind you of a few useful existing contacts that should help you this term. Firstly, I'd like to remind you of Nottinghamshire County Councils 'Local Offer' website 'Nottinghamshire Help Yourself'.
The website provide links to helpful videos and guidance for working with children and young people who have additional needs. A recent addition has been the 'Short Breaks' window which helps children and young people with a disability participate in positive activities and provides parents/carers with a break from caring. The link lets you apply online and can answer frequently asked questions. Other guidance available is up-to-date information regarding EHCPs with short video recordings on everything from starting an EHCP to resolving a disagreement. The website can also provide a link to the new 'Notts Enabling Service'. The service is targeted at older students and can provide a 12-week support plan for young adults who might need help with budgeting, socialising, finding work, travel or just generally keeping well.
Many of our children and young people will have received devices with internet access this Christmas, whilst this is exciting and children with special needs should be encouraged to play and learn using the internet, we must remember that our children can be very vulnerable online. Foxwood have recently invested in some E-Safety training for parents; if you are interested in completing this training please contact us directly and we can provide you with a link to the course.
Attendance is becoming an increasingly important issue for us all at Foxwood Academy. Whilst the majority of you work hard to keep your children and young people in school can I ask that you try to arrange for treatment and appointments to be outside of school hours. Our attendance data is always externally scrutinised and I'd like to ask you for your full support.
As ever, you can follow the Academy on Twitter and Facebook and we are always here to listen and help where we can.
Have a great spring from all of us here at Foxwood Academy.
James Hutchinson
Headteacher.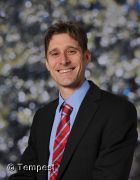 Previous Headteacher messages